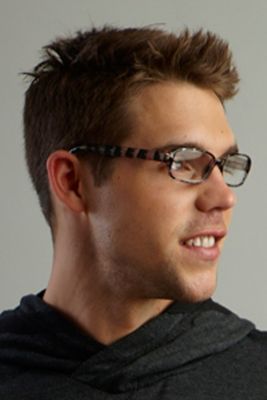 Blue Gem® Panama Readers
UG # SB302
Special Offer:
20% OFF 3 OR MORE ITEMS (Details)
Select Quantity
Print
Men's reading glasses
Fashion reading glasses for men made with optical aspherical quality lenses
Handpolished frames with spring hinges
Includes soft neoprene case
Imported
Blue Gem style 536
Available with brown or silver frames, these Blue Gem men's reading glasses put the focus on fashion and function. Unlike your average store-bought glasses, the Blue Gem Panama reading glasses for men are made with optical aspherical quality lenses to help you see clearly. The reading glasses also feature handpolished frames with spring hinges for a great fit, and each pair also comes with a soft neoprene case to hold the readers when not in use.
{ "variations": { "variants": [ {"id": "SB302_15_BO", "attributes": { "color": "Brown" , "size": "1.5" }, "avLevels": {"IN_STOCK": 1.0, "PREORDER": 0.0, "BACKORDER": 0.0, "NOT_AVAILABLE": 0.0}, "avStatus":"IN_STOCK", "inStock":true, "ATS": 1.0, "inStockDate": "Thu Nov 21 12:00:00 GMT 2013" , "pricing": {"standard": "19.0", "sale": "14.99", "isPromoPrice": false, "quantities": [ {"unit": "", "value": "1.0"} ]} }, {"id": "SB302_15_SL", "attributes": { "color": "Silver" , "size": "1.5" }, "avLevels": {"IN_STOCK": 1.0, "PREORDER": 0.0, "BACKORDER": 0.0, "NOT_AVAILABLE": 0.0}, "avStatus":"IN_STOCK", "inStock":true, "ATS": 1.0, "inStockDate": "Thu Nov 21 12:00:00 GMT 2013" , "pricing": {"standard": "19.0", "sale": "14.99", "isPromoPrice": false, "quantities": [ {"unit": "", "value": "1.0"} ]} }, {"id": "SB302_20_BO", "attributes": { "color": "Brown" , "size": "2.0" }, "avLevels": {"IN_STOCK": 0.0, "PREORDER": 0.0, "BACKORDER": 0.0, "NOT_AVAILABLE": 1.0}, "avStatus":"NOT_AVAILABLE", "inStock":false, "ATS": 0.0, "inStockDate": "Thu Nov 21 12:00:00 GMT 2013" , "pricing": {"standard": "19.0", "sale": "14.99", "isPromoPrice": false, "quantities": [ {"unit": "", "value": "1.0"} ]} }, {"id": "SB302_20_SL", "attributes": { "color": "Silver" , "size": "2.0" }, "avLevels": {"IN_STOCK": 1.0, "PREORDER": 0.0, "BACKORDER": 0.0, "NOT_AVAILABLE": 0.0}, "avStatus":"IN_STOCK", "inStock":true, "ATS": 1.0, "inStockDate": "Thu Nov 21 12:00:00 GMT 2013" , "pricing": {"standard": "19.0", "sale": "14.99", "isPromoPrice": false, "quantities": [ {"unit": "", "value": "1.0"} ]} }, {"id": "SB302_25_BO", "attributes": { "color": "Brown" , "size": "2.50" }, "avLevels": {"IN_STOCK": 0.0, "PREORDER": 0.0, "BACKORDER": 0.0, "NOT_AVAILABLE": 1.0}, "avStatus":"NOT_AVAILABLE", "inStock":false, "ATS": 0.0, "inStockDate": "Thu Feb 28 12:00:00 GMT 2013" , "pricing": {"standard": "19.0", "sale": "14.99", "isPromoPrice": false, "quantities": [ {"unit": "", "value": "1.0"} ]} }, {"id": "SB302_25_SL", "attributes": { "color": "Silver" , "size": "2.50" }, "avLevels": {"IN_STOCK": 0.0, "PREORDER": 0.0, "BACKORDER": 0.0, "NOT_AVAILABLE": 1.0}, "avStatus":"NOT_AVAILABLE", "inStock":false, "ATS": 0.0, "inStockDate": "Thu Nov 21 12:00:00 GMT 2013" , "pricing": {"standard": "19.0", "sale": "14.99", "isPromoPrice": false, "quantities": [ {"unit": "", "value": "1.0"} ]} } ] }}