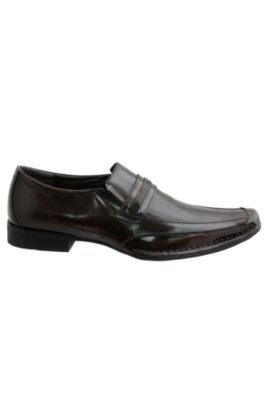 {"imageName":"http://s7d2.scene7.com/is/image/UnderGear/QC325_BRSV_UGP13?$dwpp$"}
{"imageName":"http://s7d2.scene7.com/is/image/UnderGear/QC325_BRFV_UGP13?$dwpp$"}
{"imageName":"http://s7d2.scene7.com/is/image/UnderGear/QC325_BRTV_UGP13?$dwpp$"}
{"imageName":"http://s7d2.scene7.com/is/image/UnderGear/QC325_BKSV_UGP13?$dwpp$"}
{"imageName":"http://s7d2.scene7.com/is/image/UnderGear/QC325_BBV_UGP13?$dwpp$"}
{"imageName":"http://s7d2.scene7.com/is/image/UnderGear/QC325_BTV_UGP13?$dwpp$"}
{"imageName":"http://s7d2.scene7.com/is/image/UnderGear/QC325_BUV_UGP13?$dwpp$"}
Giorgio Brutini® Range Loafer
UG # QC325
Special Offer:
20% OFF 3 OR MORE ITEMS (Details)
Select Quantity
Print
Men's loafers
Leather loafers for men
Whole and half sizes 8-11, 12
Imported
Giorgio Brutini style 175941
An update to the classic style, Giorgio Brutini Range loafers offer the refinement of rich leather, smartly styled for dress or casual wear. A key staple in every guy's shoe wardrobe, these sophisticated Giorgio Brutini shoes feature a handsome leather upper with leather lining and a comfortable cushioned footbed. Wear the loafers with everything from dark denim to khakis and more.
{ "variations": { "variants": [ {"id": "QC325_105_BLA", "attributes": { "color": "Black" , "size": "10.5" }, "avLevels": {"IN_STOCK": 0.0, "PREORDER": 0.0, "BACKORDER": 1.0, "NOT_AVAILABLE": 0.0}, "avStatus":"BACKORDER", "inStock":false, "ATS": 10000.0, "inStockDate": "Sat May 24 12:00:00 GMT 2014" , "pricing": {"standard": "89.0", "sale": "89.0", "isPromoPrice": false, "quantities": [ {"unit": "", "value": "1.0"} ]} }, {"id": "QC325_105_BRO", "attributes": { "color": "Brown" , "size": "10.5" }, "avLevels": {"IN_STOCK": 1.0, "PREORDER": 0.0, "BACKORDER": 0.0, "NOT_AVAILABLE": 0.0}, "avStatus":"IN_STOCK", "inStock":true, "ATS": 10002.0, "inStockDate": "Sat May 24 12:00:00 GMT 2014" , "pricing": {"standard": "89.0", "sale": "89.0", "isPromoPrice": false, "quantities": [ {"unit": "", "value": "1.0"} ]} }, {"id": "QC325_10_BLA", "attributes": { "color": "Black" , "size": "10" }, "avLevels": {"IN_STOCK": 1.0, "PREORDER": 0.0, "BACKORDER": 0.0, "NOT_AVAILABLE": 0.0}, "avStatus":"IN_STOCK", "inStock":true, "ATS": 10005.0, "inStockDate": "Sat May 24 12:00:00 GMT 2014" , "pricing": {"standard": "89.0", "sale": "89.0", "isPromoPrice": false, "quantities": [ {"unit": "", "value": "1.0"} ]} }, {"id": "QC325_10_BRO", "attributes": { "color": "Brown" , "size": "10" }, "avLevels": {"IN_STOCK": 1.0, "PREORDER": 0.0, "BACKORDER": 0.0, "NOT_AVAILABLE": 0.0}, "avStatus":"IN_STOCK", "inStock":true, "ATS": 10004.0, "inStockDate": "Sat May 24 12:00:00 GMT 2014" , "pricing": {"standard": "89.0", "sale": "89.0", "isPromoPrice": false, "quantities": [ {"unit": "", "value": "1.0"} ]} }, {"id": "QC325_11_BLA", "attributes": { "color": "Black" , "size": "11" }, "avLevels": {"IN_STOCK": 1.0, "PREORDER": 0.0, "BACKORDER": 0.0, "NOT_AVAILABLE": 0.0}, "avStatus":"IN_STOCK", "inStock":true, "ATS": 10003.0, "inStockDate": "Sat May 24 12:00:00 GMT 2014" , "pricing": {"standard": "89.0", "sale": "89.0", "isPromoPrice": false, "quantities": [ {"unit": "", "value": "1.0"} ]} }, {"id": "QC325_11_BRO", "attributes": { "color": "Brown" , "size": "11" }, "avLevels": {"IN_STOCK": 1.0, "PREORDER": 0.0, "BACKORDER": 0.0, "NOT_AVAILABLE": 0.0}, "avStatus":"IN_STOCK", "inStock":true, "ATS": 10006.0, "inStockDate": "Sat May 24 12:00:00 GMT 2014" , "pricing": {"standard": "89.0", "sale": "89.0", "isPromoPrice": false, "quantities": [ {"unit": "", "value": "1.0"} ]} }, {"id": "QC325_12_BLA", "attributes": { "color": "Black" , "size": "12" }, "avLevels": {"IN_STOCK": 1.0, "PREORDER": 0.0, "BACKORDER": 0.0, "NOT_AVAILABLE": 0.0}, "avStatus":"IN_STOCK", "inStock":true, "ATS": 10001.0, "inStockDate": "Sat May 24 12:00:00 GMT 2014" , "pricing": {"standard": "89.0", "sale": "89.0", "isPromoPrice": false, "quantities": [ {"unit": "", "value": "1.0"} ]} }, {"id": "QC325_12_BRO", "attributes": { "color": "Brown" , "size": "12" }, "avLevels": {"IN_STOCK": 1.0, "PREORDER": 0.0, "BACKORDER": 0.0, "NOT_AVAILABLE": 0.0}, "avStatus":"IN_STOCK", "inStock":true, "ATS": 10003.0, "inStockDate": "Sat May 24 12:00:00 GMT 2014" , "pricing": {"standard": "89.0", "sale": "89.0", "isPromoPrice": false, "quantities": [ {"unit": "", "value": "1.0"} ]} }, {"id": "QC325_85_BLA", "attributes": { "color": "Black" , "size": "8.5" }, "avLevels": {"IN_STOCK": 1.0, "PREORDER": 0.0, "BACKORDER": 0.0, "NOT_AVAILABLE": 0.0}, "avStatus":"IN_STOCK", "inStock":true, "ATS": 10003.0, "inStockDate": "Sat May 24 12:00:00 GMT 2014" , "pricing": {"standard": "89.0", "sale": "89.0", "isPromoPrice": false, "quantities": [ {"unit": "", "value": "1.0"} ]} }, {"id": "QC325_85_BRO", "attributes": { "color": "Brown" , "size": "8.5" }, "avLevels": {"IN_STOCK": 1.0, "PREORDER": 0.0, "BACKORDER": 0.0, "NOT_AVAILABLE": 0.0}, "avStatus":"IN_STOCK", "inStock":true, "ATS": 10001.0, "inStockDate": "Sat May 24 12:00:00 GMT 2014" , "pricing": {"standard": "89.0", "sale": "89.0", "isPromoPrice": false, "quantities": [ {"unit": "", "value": "1.0"} ]} }, {"id": "QC325_8_BLA", "attributes": { "color": "Black" , "size": "8" }, "avLevels": {"IN_STOCK": 1.0, "PREORDER": 0.0, "BACKORDER": 0.0, "NOT_AVAILABLE": 0.0}, "avStatus":"IN_STOCK", "inStock":true, "ATS": 10002.0, "inStockDate": "Sat May 24 12:00:00 GMT 2014" , "pricing": {"standard": "89.0", "sale": "89.0", "isPromoPrice": false, "quantities": [ {"unit": "", "value": "1.0"} ]} }, {"id": "QC325_8_BRO", "attributes": { "color": "Brown" , "size": "8" }, "avLevels": {"IN_STOCK": 1.0, "PREORDER": 0.0, "BACKORDER": 0.0, "NOT_AVAILABLE": 0.0}, "avStatus":"IN_STOCK", "inStock":true, "ATS": 10002.0, "inStockDate": "Sat May 24 12:00:00 GMT 2014" , "pricing": {"standard": "89.0", "sale": "89.0", "isPromoPrice": false, "quantities": [ {"unit": "", "value": "1.0"} ]} }, {"id": "QC325_95_BLA", "attributes": { "color": "Black" , "size": "9.5" }, "avLevels": {"IN_STOCK": 1.0, "PREORDER": 0.0, "BACKORDER": 0.0, "NOT_AVAILABLE": 0.0}, "avStatus":"IN_STOCK", "inStock":true, "ATS": 1.0, "inStockDate": "Wed Apr 23 12:00:00 GMT 2014" , "pricing": {"standard": "89.0", "sale": "89.0", "isPromoPrice": false, "quantities": [ {"unit": "", "value": "1.0"} ]} }, {"id": "QC325_95_BRO", "attributes": { "color": "Brown" , "size": "9.5" }, "avLevels": {"IN_STOCK": 1.0, "PREORDER": 0.0, "BACKORDER": 0.0, "NOT_AVAILABLE": 0.0}, "avStatus":"IN_STOCK", "inStock":true, "ATS": 10001.0, "inStockDate": "Sat May 24 12:00:00 GMT 2014" , "pricing": {"standard": "89.0", "sale": "89.0", "isPromoPrice": false, "quantities": [ {"unit": "", "value": "1.0"} ]} }, {"id": "QC325_9_BLA", "attributes": { "color": "Black" , "size": "9" }, "avLevels": {"IN_STOCK": 1.0, "PREORDER": 0.0, "BACKORDER": 0.0, "NOT_AVAILABLE": 0.0}, "avStatus":"IN_STOCK", "inStock":true, "ATS": 10005.0, "inStockDate": "Sat May 24 12:00:00 GMT 2014" , "pricing": {"standard": "89.0", "sale": "89.0", "isPromoPrice": false, "quantities": [ {"unit": "", "value": "1.0"} ]} }, {"id": "QC325_9_BRO", "attributes": { "color": "Brown" , "size": "9" }, "avLevels": {"IN_STOCK": 1.0, "PREORDER": 0.0, "BACKORDER": 0.0, "NOT_AVAILABLE": 0.0}, "avStatus":"IN_STOCK", "inStock":true, "ATS": 10006.0, "inStockDate": "Sat May 24 12:00:00 GMT 2014" , "pricing": {"standard": "89.0", "sale": "89.0", "isPromoPrice": false, "quantities": [ {"unit": "", "value": "1.0"} ]} } ] }}