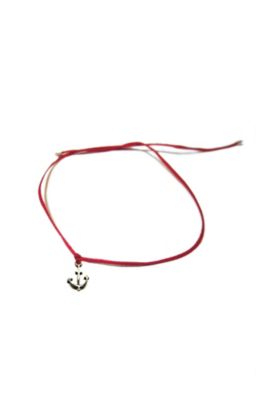 {"imageName":"http://s7d2.scene7.com/is/image/UnderGear/SB469_RA_J13?$dwpp$"}
{"imageName":"http://s7d2.scene7.com/is/image/UnderGear/SB469_RH_J13?$dwpp$"}
{"imageName":"http://s7d2.scene7.com/is/image/UnderGear/SB469_RCR_J13?$dwpp$"}
{"imageName":"http://s7d2.scene7.com/is/image/UnderGear/SB469_RD_J13?$dwpp$"}
{"imageName":"http://s7d2.scene7.com/is/image/UnderGear/SB469_RC_J13?$dwpp$"}
{"imageName":"http://s7d2.scene7.com/is/image/UnderGear/SB469_RM_J13?$dwpp$"}
Rave® Red String Of Wishes Bracelet
UG # SB469
Special Offer:
20% OFF 3 OR MORE ITEMS (Details)
Select Quantity
Print
Men's bracelet
Red cord with sterling silver charm
Tie closure
Imported
Available in five different styles – each with its own unique personality and purpose – this simple men's bracelet reflects what's meaningful to you. The Red String of Wishes men's bracelet from Rave features a bright red cord with a sterling silver charm in your choice of Dove, Star of David, Cross, Horseshoe, Anchor or Clover. Silver tips. Tie closure.
{ "variations": { "variants": [ {"id": "SB469_OS_ANC", "attributes": { "color": "Anchor" , "size": "One Size" }, "avLevels": {"IN_STOCK": 1.0, "PREORDER": 0.0, "BACKORDER": 0.0, "NOT_AVAILABLE": 0.0}, "avStatus":"IN_STOCK", "inStock":true, "ATS": 35.0, "inStockDate": "Thu Nov 21 12:00:00 GMT 2013" , "pricing": {"standard": "19.0", "sale": "16.99", "isPromoPrice": false, "quantities": [ {"unit": "", "value": "1.0"} ]} }, {"id": "SB469_OS_CLO", "attributes": { "color": "Clover" , "size": "One Size" }, "avLevels": {"IN_STOCK": 1.0, "PREORDER": 0.0, "BACKORDER": 0.0, "NOT_AVAILABLE": 0.0}, "avStatus":"IN_STOCK", "inStock":true, "ATS": 49.0, "inStockDate": "Thu Nov 21 12:00:00 GMT 2013" , "pricing": {"standard": "19.0", "sale": "16.99", "isPromoPrice": false, "quantities": [ {"unit": "", "value": "1.0"} ]} }, {"id": "SB469_OS_CRO", "attributes": { "color": "Cross" , "size": "One Size" }, "avLevels": {"IN_STOCK": 1.0, "PREORDER": 0.0, "BACKORDER": 0.0, "NOT_AVAILABLE": 0.0}, "avStatus":"IN_STOCK", "inStock":true, "ATS": 11.0, "inStockDate": "Thu Nov 21 12:00:00 GMT 2013" , "pricing": {"standard": "19.0", "sale": "16.99", "isPromoPrice": false, "quantities": [ {"unit": "", "value": "1.0"} ]} }, {"id": "SB469_OS_DOV", "attributes": { "color": "Dove" , "size": "One Size" }, "avLevels": {"IN_STOCK": 1.0, "PREORDER": 0.0, "BACKORDER": 0.0, "NOT_AVAILABLE": 0.0}, "avStatus":"IN_STOCK", "inStock":true, "ATS": 44.0, "inStockDate": "Thu Nov 21 12:00:00 GMT 2013" , "pricing": {"standard": "19.0", "sale": "16.99", "isPromoPrice": false, "quantities": [ {"unit": "", "value": "1.0"} ]} }, {"id": "SB469_OS_HSH", "attributes": { "color": "Horse Shoe" , "size": "One Size" }, "avLevels": {"IN_STOCK": 1.0, "PREORDER": 0.0, "BACKORDER": 0.0, "NOT_AVAILABLE": 0.0}, "avStatus":"IN_STOCK", "inStock":true, "ATS": 41.0, "inStockDate": "Thu Nov 21 12:00:00 GMT 2013" , "pricing": {"standard": "19.0", "sale": "16.99", "isPromoPrice": false, "quantities": [ {"unit": "", "value": "1.0"} ]} }, {"id": "SB469_OS_SOD", "attributes": { "color": "Star of David" , "size": "One Size" }, "avLevels": {"IN_STOCK": 1.0, "PREORDER": 0.0, "BACKORDER": 0.0, "NOT_AVAILABLE": 0.0}, "avStatus":"IN_STOCK", "inStock":true, "ATS": 32.0, "inStockDate": "Thu Nov 21 12:00:00 GMT 2013" , "pricing": {"standard": "19.0", "sale": "16.99", "isPromoPrice": false, "quantities": [ {"unit": "", "value": "1.0"} ]} } ] }}