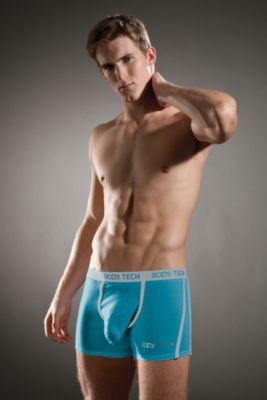 {"imageName":"http://s7d2.scene7.com/is/image/UnderGear/AK297_TANEW?$dwpp$"}
{"imageName":"http://s7d2.scene7.com/is/image/UnderGear/AK297_PRNEW?$dwpp$"}
{"imageName":"http://s7d2.scene7.com/is/image/UnderGear/AK297_WB_FRONT?$dwpp$"}
{"imageName":"http://s7d2.scene7.com/is/image/UnderGear/AK297_WB?$dwpp$"}
{"imageName":"http://s7d2.scene7.com/is/image/UnderGear/AH297_BLNEW?$dwpp$"}
{"imageName":"http://s7d2.scene7.com/is/image/UnderGear/AK297_LVFV_UGP13?$dwpp$"}
{"imageName":"http://s7d2.scene7.com/is/image/UnderGear/AK297_CRFV_UGP13?$dwpp$"}
Body Tech® Maximizer Boxer Brief
UG # AK297
Special Offer:
Buy 2 or more and Save $2 each (Details)
Select Quantity
Print
Men's boxer briefs
Men's underwear made from cotton/spandex
Machine wash
Imported
Body Tech style AK297
Boxer briefs guys will be hooked on this men's underwear from the Body Tech Maximizer collection. Made from ultra-soft stretch cotton, these full-coverage men's boxer briefs from Body Tech perfectly meld comfort, style and support. Sure to become a go-to favorite, Extreme men's boxer briefs feature individual panels, contrast trim and a bold Body tech logo waistband. Restock your drawers with these modern boxer briefs from Extreme.
{ "variations": { "variants": [ {"id": "AK297_S_WB", "attributes": { "color": "White/Black" , "size": "S" }, "avLevels": {"IN_STOCK": 0.0, "PREORDER": 0.0, "BACKORDER": 0.0, "NOT_AVAILABLE": 1.0}, "avStatus":"NOT_AVAILABLE", "inStock":false, "ATS": 0.0, "inStockDate": "Tue Dec 31 12:00:00 GMT 2030" , "pricing": {"standard": "19.0", "sale": "19.0", "isPromoPrice": false, "quantities": [ {"unit": "", "value": "1.0"} ]} }, {"id": "AK297_S_BW", "attributes": { "color": "Black/White" , "size": "S" }, "avLevels": {"IN_STOCK": 0.0, "PREORDER": 0.0, "BACKORDER": 0.0, "NOT_AVAILABLE": 1.0}, "avStatus":"NOT_AVAILABLE", "inStock":false, "ATS": 0.0, "inStockDate": "Tue Dec 31 12:00:00 GMT 2030" , "pricing": {"standard": "19.0", "sale": "19.0", "isPromoPrice": false, "quantities": [ {"unit": "", "value": "1.0"} ]} }, {"id": "AK297_XL_TA", "attributes": { "color": "Teal" , "size": "XL" }, "avLevels": {"IN_STOCK": 0.0, "PREORDER": 0.0, "BACKORDER": 0.0, "NOT_AVAILABLE": 1.0}, "avStatus":"NOT_AVAILABLE", "inStock":false, "ATS": 0.0, "inStockDate": "Tue Dec 31 12:00:00 GMT 2030" , "pricing": {"standard": "19.0", "sale": "19.0", "isPromoPrice": false, "quantities": [ {"unit": "", "value": "1.0"} ]} }, {"id": "AK297_M_PO", "attributes": { "color": "Port" , "size": "M" }, "avLevels": {"IN_STOCK": 0.0, "PREORDER": 0.0, "BACKORDER": 0.0, "NOT_AVAILABLE": 1.0}, "avStatus":"NOT_AVAILABLE", "inStock":false, "ATS": 0.0, "inStockDate": "Tue Dec 31 12:00:00 GMT 2030" , "pricing": {"standard": "19.0", "sale": "19.0", "isPromoPrice": false, "quantities": [ {"unit": "", "value": "1.0"} ]} }, {"id": "AK297_L_TA", "attributes": { "color": "Teal" , "size": "L" }, "avLevels": {"IN_STOCK": 0.0, "PREORDER": 0.0, "BACKORDER": 0.0, "NOT_AVAILABLE": 1.0}, "avStatus":"NOT_AVAILABLE", "inStock":false, "ATS": 0.0, "inStockDate": "Tue Dec 31 12:00:00 GMT 2030" , "pricing": {"standard": "19.0", "sale": "19.0", "isPromoPrice": false, "quantities": [ {"unit": "", "value": "1.0"} ]} }, {"id": "AK297_S_TA", "attributes": { "color": "Teal" , "size": "S" }, "avLevels": {"IN_STOCK": 0.0, "PREORDER": 0.0, "BACKORDER": 0.0, "NOT_AVAILABLE": 1.0}, "avStatus":"NOT_AVAILABLE", "inStock":false, "ATS": 0.0, "inStockDate": "Tue Dec 31 12:00:00 GMT 2030" , "pricing": {"standard": "19.0", "sale": "19.0", "isPromoPrice": false, "quantities": [ {"unit": "", "value": "1.0"} ]} }, {"id": "AK297_S_PO", "attributes": { "color": "Port" , "size": "S" }, "avLevels": {"IN_STOCK": 1.0, "PREORDER": 0.0, "BACKORDER": 0.0, "NOT_AVAILABLE": 0.0}, "avStatus":"IN_STOCK", "inStock":true, "ATS": 1.0, "inStockDate": "Tue Dec 31 12:00:00 GMT 2030" , "pricing": {"standard": "19.0", "sale": "19.0", "isPromoPrice": false, "quantities": [ {"unit": "", "value": "1.0"} ]} }, {"id": "AK297_L_PO", "attributes": { "color": "Port" , "size": "L" }, "avLevels": {"IN_STOCK": 0.0, "PREORDER": 0.0, "BACKORDER": 0.0, "NOT_AVAILABLE": 1.0}, "avStatus":"NOT_AVAILABLE", "inStock":false, "ATS": 0.0, "inStockDate": "Tue Dec 31 12:00:00 GMT 2030" , "pricing": {"standard": "19.0", "sale": "19.0", "isPromoPrice": false, "quantities": [ {"unit": "", "value": "1.0"} ]} }, {"id": "AK297_XL_PO", "attributes": { "color": "Port" , "size": "XL" }, "avLevels": {"IN_STOCK": 0.0, "PREORDER": 0.0, "BACKORDER": 0.0, "NOT_AVAILABLE": 1.0}, "avStatus":"NOT_AVAILABLE", "inStock":false, "ATS": 0.0, "inStockDate": "Tue Dec 31 12:00:00 GMT 2030" , "pricing": {"standard": "19.0", "sale": "19.0", "isPromoPrice": false, "quantities": [ {"unit": "", "value": "1.0"} ]} }, {"id": "AK297_M_TA", "attributes": { "color": "Teal" , "size": "M" }, "avLevels": {"IN_STOCK": 0.0, "PREORDER": 0.0, "BACKORDER": 0.0, "NOT_AVAILABLE": 1.0}, "avStatus":"NOT_AVAILABLE", "inStock":false, "ATS": 0.0, "inStockDate": "Tue Dec 31 12:00:00 GMT 2030" , "pricing": {"standard": "19.0", "sale": "19.0", "isPromoPrice": false, "quantities": [ {"unit": "", "value": "1.0"} ]} }, {"id": "AK297_XL_LV", "attributes": { "color": "Lava" , "size": "XL" }, "avLevels": {"IN_STOCK": 0.0, "PREORDER": 0.0, "BACKORDER": 0.0, "NOT_AVAILABLE": 1.0}, "avStatus":"NOT_AVAILABLE", "inStock":false, "ATS": 0.0, "inStockDate": "Sat May 03 12:00:00 GMT 2014" , "pricing": {"standard": "19.0", "sale": "19.0", "isPromoPrice": false, "quantities": [ {"unit": "", "value": "1.0"} ]} }, {"id": "AK297_L_LV", "attributes": { "color": "Lava" , "size": "L" }, "avLevels": {"IN_STOCK": 0.0, "PREORDER": 0.0, "BACKORDER": 0.0, "NOT_AVAILABLE": 1.0}, "avStatus":"NOT_AVAILABLE", "inStock":false, "ATS": 0.0, "inStockDate": "Sat May 03 12:00:00 GMT 2014" , "pricing": {"standard": "19.0", "sale": "19.0", "isPromoPrice": false, "quantities": [ {"unit": "", "value": "1.0"} ]} }, {"id": "AK297_M_LV", "attributes": { "color": "Lava" , "size": "M" }, "avLevels": {"IN_STOCK": 0.0, "PREORDER": 0.0, "BACKORDER": 0.0, "NOT_AVAILABLE": 1.0}, "avStatus":"NOT_AVAILABLE", "inStock":false, "ATS": 0.0, "inStockDate": "Sat May 03 12:00:00 GMT 2014" , "pricing": {"standard": "19.0", "sale": "19.0", "isPromoPrice": false, "quantities": [ {"unit": "", "value": "1.0"} ]} }, {"id": "AK297_M_CR", "attributes": { "color": "Carbon" , "size": "M" }, "avLevels": {"IN_STOCK": 0.0, "PREORDER": 0.0, "BACKORDER": 0.0, "NOT_AVAILABLE": 1.0}, "avStatus":"NOT_AVAILABLE", "inStock":false, "ATS": 0.0, "inStockDate": "Fri Mar 07 12:00:00 GMT 2014" , "pricing": {"standard": "19.0", "sale": "19.0", "isPromoPrice": false, "quantities": [ {"unit": "", "value": "1.0"} ]} }, {"id": "AK297_S_LV", "attributes": { "color": "Lava" , "size": "S" }, "avLevels": {"IN_STOCK": 0.0, "PREORDER": 0.0, "BACKORDER": 0.0, "NOT_AVAILABLE": 1.0}, "avStatus":"NOT_AVAILABLE", "inStock":false, "ATS": 0.0, "inStockDate": "Wed Jun 18 12:00:00 GMT 2014" , "pricing": {"standard": "19.0", "sale": "19.0", "isPromoPrice": false, "quantities": [ {"unit": "", "value": "1.0"} ]} }, {"id": "AK297_L_CR", "attributes": { "color": "Carbon" , "size": "L" }, "avLevels": {"IN_STOCK": 0.0, "PREORDER": 0.0, "BACKORDER": 0.0, "NOT_AVAILABLE": 1.0}, "avStatus":"NOT_AVAILABLE", "inStock":false, "ATS": 0.0, "inStockDate": "Wed Feb 26 12:00:00 GMT 2014" , "pricing": {"standard": "19.0", "sale": "19.0", "isPromoPrice": false, "quantities": [ {"unit": "", "value": "1.0"} ]} }, {"id": "AK297_S_CR", "attributes": { "color": "Carbon" , "size": "S" }, "avLevels": {"IN_STOCK": 0.0, "PREORDER": 0.0, "BACKORDER": 0.0, "NOT_AVAILABLE": 1.0}, "avStatus":"NOT_AVAILABLE", "inStock":false, "ATS": 0.0, "inStockDate": "Sat May 03 12:00:00 GMT 2014" , "pricing": {"standard": "19.0", "sale": "19.0", "isPromoPrice": false, "quantities": [ {"unit": "", "value": "1.0"} ]} }, {"id": "AK297_XL_CR", "attributes": { "color": "Carbon" , "size": "XL" }, "avLevels": {"IN_STOCK": 0.0, "PREORDER": 0.0, "BACKORDER": 0.0, "NOT_AVAILABLE": 1.0}, "avStatus":"NOT_AVAILABLE", "inStock":false, "ATS": 0.0, "inStockDate": "Wed Feb 26 12:00:00 GMT 2014" , "pricing": {"standard": "19.0", "sale": "19.0", "isPromoPrice": false, "quantities": [ {"unit": "", "value": "1.0"} ]} } ] }}